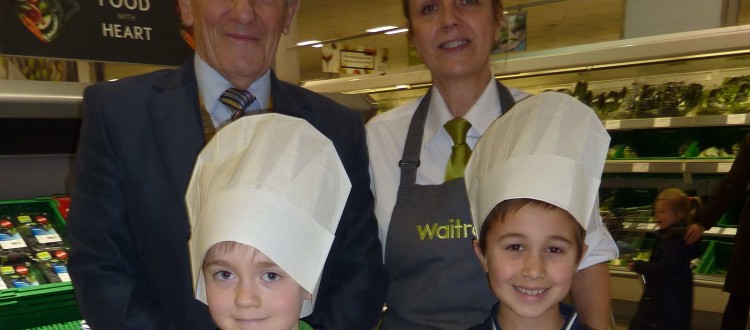 The new Kids Kitchen tickets now on sale!
Tickets are now on sale and selling fast for this year's programme of cookery courses in the Kids' Kitchen at Christchurch Food Festival, organised by the Food Festival Education Trust.
All sessions will be taking place on the same days as the Festival Market – Saturday 12 May and Sunday 13 May. Once again, they have been sponsored by the Rotary Club of Christchurch and by Waitrose.
Kids Kitchen will be in a large marquee containing two working kitchens, and forming part of the Festival Village based on the Quomps. A special feature of the programme is the range of sessions for a parent and child aged eight and above to cook together. There are tickets for a wide range of themes, and TV chef and festival ambassador Lesley Waters will be running one of the sessions – cooking Gremolta Chicken with a black garlic aioli, and vanilla creams with a rhubarb and raspberry dressing. Also taking part are Colin Nash from The Three Tuns and Loic Gratadoux from The Harbour Heights Hotel, and chef Susan Spooner. Tickets for Lesley's session are £25 and the others are £12 to include an adult and child cooking together.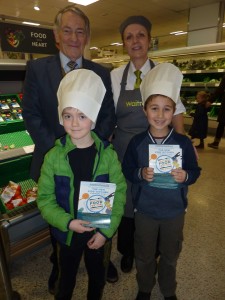 Other sessions for children on their own include classes for 6-9 year olds who can join Rachel's Little Chefs to make Rachel's healthy scrummy burgers with a tasty salsa. Those who are 9-12 years old can join Sarah's Curry Magic. Tickets for all of these sessions are £10 each.
All tickets include tuition and equipment and a full set of ingredients for each child, or parent and child working together.
Mary Reader, President of the Food Festival and trustee of the Food Festival Education Trust, said: "We are extremely grateful to Christchurch Rotary Club, and to Waitrose, for their continued support for these workshops which we have been running for more than ten years. I am confident that any young person taking part will not only learn some valuable cookery skills, but will also have fun."
Tickets are now available online at www.regentcentre.co.uk or can be booked over the phone on 01202 499199 and at the Regent Centre box office in person. For full details of the Kids' Kitchen workshops, go to http://www.christchurchfoodfest.co.uk/whats-on/kids-kitchen/  Kids Kitchen flyers are available at Waitrose and at the Regent Centre.
[Accompanying photograph shows budding young chefs Oliver from Parkfield School and James from St. Joseph's School with the Kids Kitchen flyer, accompanied by Waitrose partner Helen McClennan and Christchurch Rotary President David Hancock.]