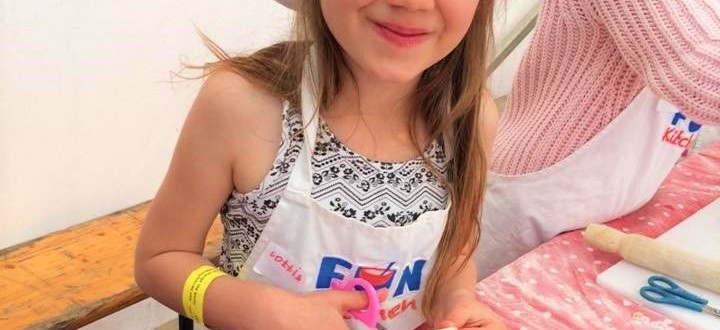 Food Festival Fun Kitchen Tickets Now On Sale!
The Rotary Club of Christchurch are once again supporting the Kids Kitchen which will  be held in a large tent in the Festival Village on the Quomps during the Christchurch Food Festival on Saturday 11 and Sunday 12 May this year. The Kitchen is organised and run by the Christchurch Food Festival Education Trust, a registered charity which encourages the local community to eat healthily and introduces them to the techniques of cooking.
Festival founder and President Mary Reader explains "this year we are making changes and the marquee will be split into two halves. One half will be run by an award-winning company 'Fun Kitchen' with hands on workshops. The other half will be a 'Learning Zone' run in association with Bournemouth University and Waitrose and consist of demonstrations, quizzes and competitions. Visitors will only need to buy tickets for the Fun Kitchen, as the Learning Zone will be free of charge.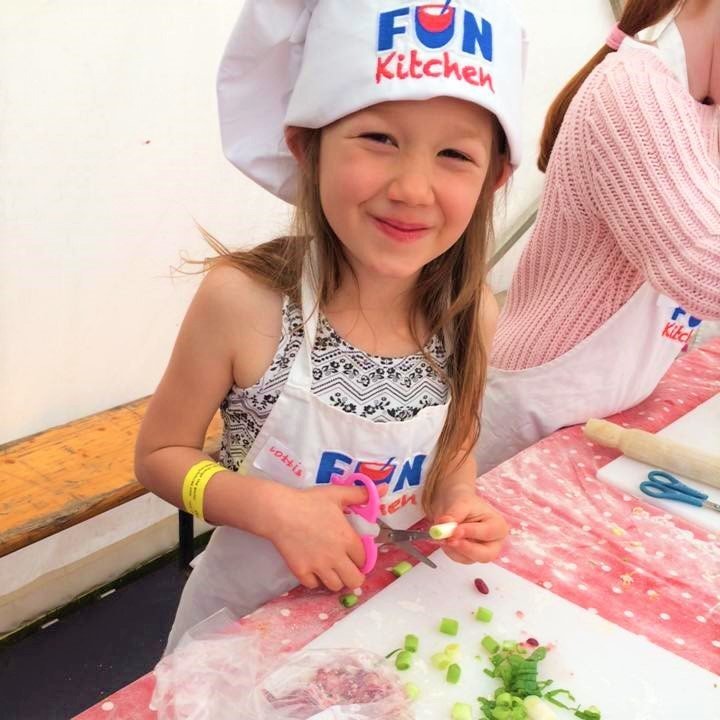 Fun Kitchen is all about promoting a passion for learning, about where food comes from, food provenance and hands on messy cookery, designed to ignite that desire to cook and question.  Fun Kitchen actively promote healthy eating in their workshops and often get children to try foods they would not normally eat by making familiar dishes with a 'twist'."
Each session in the Fun Kitchen lasts for 1 hour. There are sessions for children to come on their own and others where parents, grandparents, aunties, uncles etc. can come along to cook with their children.
Mary goes on to explain that "some of the children's sessions this year have a wider age range and start at 4 years old. The sessions are heavily subsidised and numbers are strictly limited. We are extremely grateful to Christchurch Rotary club for supporting the Kitchen once again. Themes will range from Fruity Scone Bread Twists for 4 -6 year olds, which are described as hands on baking fun for little cooks, Italian Style meatballs or Banana, carrot and oaty muffins for 7-12 years olds and Curry in a hurry for parents and children to cook together."
Festival Ambassador TV chef Lesley Waters will be running one special session on the Saturday for parents and children. Lesley will make Koftas with a warm red pepper salad with a garlic and olive sauce and brown mustard seed pitta bread.
Tickets are priced at £7.00 for children to cook on their own. A joint ticket for a parent and child to cook together is £10 and tickets for the session with Lesley Waters are £20 for a joint ticket
Tickets are on sale at the Regent Centre on line at www.regentcentre.co.uk or contact the box office on 01202 499199.