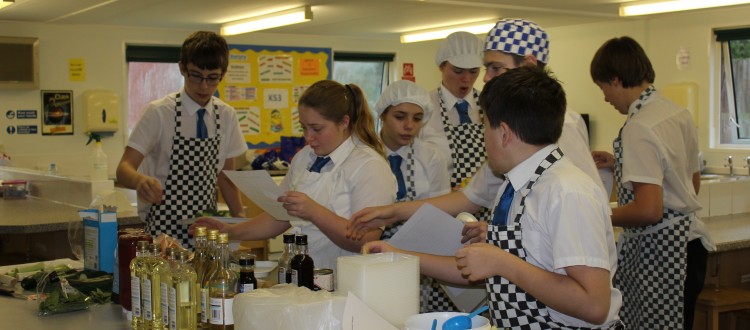 These are designed to support those students who have special needs in each of our three secondary schools, as they approach a time when they are planning their choice of career. They are planned for a maximum of 12 students who benefit from working with a professional chef in a small group.
Each course runs for two hours over a seven week period and covers all basic food techniques from food hygiene, knife skills, simple butchery and fish cookery. Students also benefit from visiting a local hotel garden (normally The Pig at Brockenhurst) to understand how food is grown and to see a vast range of fruit and vegetables and animals that will eventually be used in the hotel's kitchens. They are shown the shed where food is smoked and the hotel kitchen itself. Where possible a session on foraging is also included.
At the end of the course students are able to cook a repertoire of different dishes and choose their own recipes to cook for parents, teachers and sponsors. Benefits include the development of self-confidence by meeting people involved in running the course, learning how to cook, and looking after themselves and each other. Students often choose to take a career in the catering industry.